There is never any obligation and all consultations are free!

Please utilize the form to the right for direct CONFIDENTIAL communication with one of our Advisors.

Please also feel free to call us:

  Considering selling......

         Need a free valuation......

                    Have questions...........

Sellers Please Call:

  855-85-ADVISOR (Toll Free -24 hours) 

     (855-852-3847) 

© Copyright 1998-2010 HomeHealthHospiceBuyers.com

     Call today! (855) 85-ADVISOR 

ALL Information is COMPLETELY Secure and Confidential

   Buyers: please utilize the button below to request addition to our Registered Buyer's List

 Please include contact info so that we can    discuss qualification and market preferences

A selling option that costs YOU nothing

THE largest universe of registered buyers

Truly aggressive marketing

A deep knowledge of your industry

A proven track record of success

10 Reasons to Contact Us Today

SUCCESS ONLY Fee structure

Several different selling options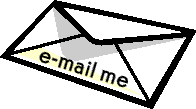 An Affiliate of Vallexa Advisors 

Healthcare Merger & Acquisition Intermediaries

Service area:  Nationwide - USA offices: Detroit - Las Vegas

Services Provided by Vallexa LLC - Members AM&AA - M&A S. - M&A Adv.